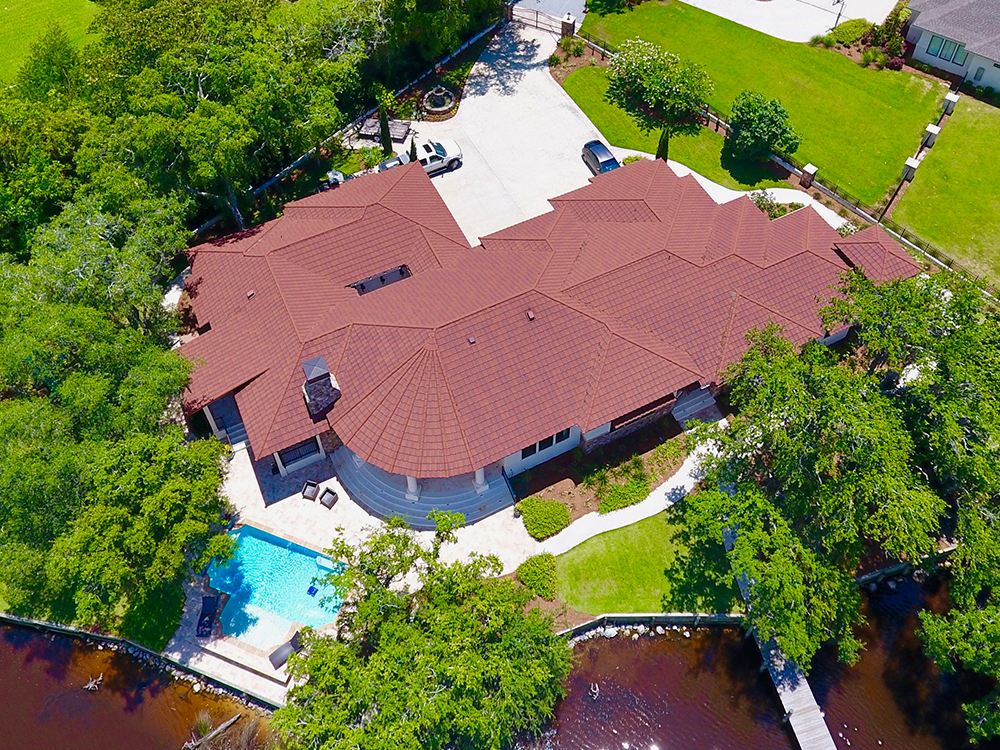 PREMIUM ROOFING
PRODUCTS
Our company PRP (Premium Roofing Products), decided to start a new business in 2020 that specializes in stone-coated metal roofing. Co-founder Derek Chalk has been in the metal roofing industry for over 20 years now.  Stan Douglas brings another 40 years of experience both working for companies such as Decra, Boral Steel, Metro and Gerard. We also have a building contractors license and have experience in construction as well.  This gives us a greater knowledge of not just the roofing materials, but how roofs are designed and built, as well as the construction process. We are capable of working on residential and commercial projects of any size. 
The United States roofing market was not like it was back 20 years ago when it was just three roofing manufacturers, it is now flooded with many different metal manufacturers from all over the world. People think stone coated metal roofing in somewhat new, in fact it is not, it was invented in WWII. PRP was created to offer contractors, roofers, and homeowners everything in the stone-coated metal roofing industry.  PRP stocks and distributes four of the top stone coated manufacturers: Tilcor Roof Systems, Roser Roofing Systems, McElroy Metals, and Tefute Roofing Tile.  Every profile and color in the industry is available!  All of our manufactures offer a 50 YEAR WARRANTY on their products.  We offer delivery around the state, take-offs, job quotes, samples, and installation trainings.
If you're looking for a standing seam metal roof, we have you covered there also.  All sizes, gauges, and colors.  We work with metal manufacturers from around the state so we can get the best price based on your location.  If you a homeowner and need a qualified installer to install your new metal roof we can refer you to a specialized roofer in our network. 
CLICK COMPANY FOR MORE INFORMATION